APRIL 2019
Celebrating our evolution from WOMEN FOR WOMEN to she is here! Our group's new name announces to the world that our time as women is finally here and we are more powerful than ever before!
FEBRUARY 2019
On the eve of Valentine's Day, Pinkwater Select's WOMEN FOR WOMEN group gathered at the AKA Central Park for cocktails, networking and live music. At the first event of 2019, our members helped us launch into WOMEN FOR WOMEN 2.0 - taking our networking group to a whole new level with more events, more programming, and more fabulous members!
DECEMBER 2018
For our holiday event, Pinkwater Select's WOMEN FOR WOMEN group was hosted at the beautiful Van Cleef & Arpels flagship boutique on Fifth Avenue, where our members had a blast trying on all of the dazzling jewels!
OCTOBER 2018
Pinkwater Select's One-Year Anniversary of WOMEN FOR WOMEN, hosted at the home of our Founder and CEO, Royce Pinkwater.
SEPTEMBER 2018
Exclusive networking event at the model residence for 40 East End, with a spotlight on the New York Women's Foundation and their commitment to women's empowerment.
JULY 2018
POWER NETWORKING at the incredible 252 e 57 Penthouse to benefit the SameSky Foundation and women empowerment.
MAY 2018
ROSÉ AROUND THE WORLD - AD100-lister Jennifer Post presented her design of the ONE57 model residence, where our group enjoyed an expert led rosé wine tasting.
MARCH 2018
World renowned chef Francois Payard featured at a Pinkwater Select Turnkey project, 1120 Fifth Avenue.
JANUARY 2018
MAXIMIZING ROI THROUGH DESIGN & ARCHITECTURE. World renowned designers Jennifer Post and Edda Elias were featured at the luxury condo building 53W53 where they spoke to our members about the impact that design and architecture has on the value and price of real estate property.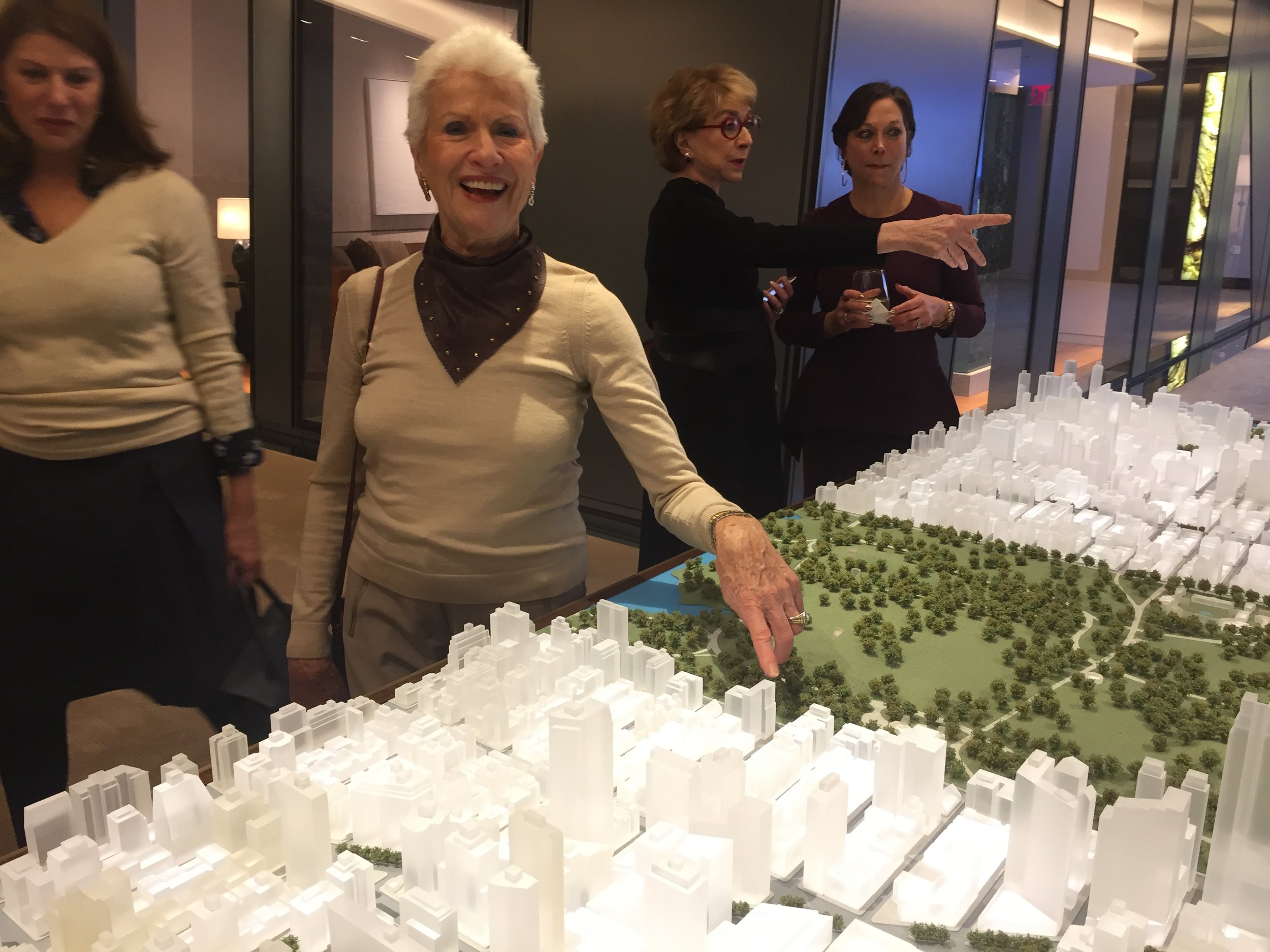 OCTOBER 2017
The first ever Women For Women event, co-hosted by the Private Banking and Investments Group at Merrill Lynch. Our members learned about the latest trends in real estate and got exclusive insight on when and where to invest.